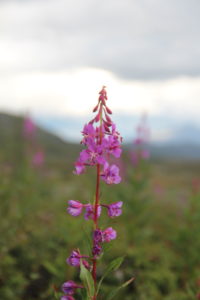 July 30th 2016 I attended a very nice dinner in Kapaa, Kauai, HI with some good friends. Walking one of them, Andrei Jablokow, over to his car on the parking lot we talked about my project with Off the Grid Hiker and the live events I planned for 2018. Long story short he spent some effort influencing me to do a pilot trip in 2017 to get some testimonials and I agreed reluctantly. Not really sure back then if I´d have the time for all the planning and preparation.
Anyway, the decision was made and now it´s time to make it happen!

Here´s the deal for 2017:
The Pilot Tour takes place July 30th through August 5th 2017 (Sunday-Saturday) with August 6th as back up day if needed.
I arrive in Abisko on Friday July 28th and stay near the station to help You out upon arrival, Sunday August 6th I go back into the mountains yet I recommend You to stay in the area a couple of days, it´s beautiful, serene and peaceful!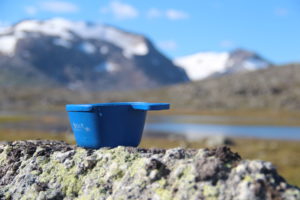 This is the one time opportunity to get in on that tour (with some add ons You find out about later) at the price of the Advanced tour. That´s a $100:- off the normal price that You can spend on other cool stuff like a few  extra nights in Abisko, a couple of three course dinners or something like that.
More important is that I want Your honest testimonial raving about the experience so I make this one a little special:
We hike through one of the most beautiful and famous valleys in the area, Cuonjavaggi (Lapporten), and camp at a beautiful water fall (Day 1)
Continue through Bessivagge before crossing Aliseatnu and follow Vierrojohka toward the mountains pass of Mårma (Day 2)
After crossing the pass (one of my favorite passes in this region) I leave You the choice of camping on a soft and comfy meadow at a beautiful lake or continue down to Vistas cabin for an evening sauna (Day 3)
Depending on the weather we follow Vistasvagge or Unna Vistasvagge on our way back towards Abisko (Day 4)
Staying east of the lakes and crossing over north of Radujavri adds some spice with a really marvelous river crossing most people never experience (Day 5)
After passing Bieggalouppal we turn northwards and follow Alip Hongganjivra which leads us into Ballinvagge (Day 6)
A nice and easy hike down to Abisko completes the tour (Day 7)
I know that these names don´t mean anything to most of Y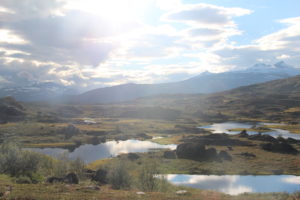 ou yet still think it´s nice to have the opportunity to look them up if You like.
This is not a tour I´d recommend anyone to go on by oneself as a first time exposure to these mountains, knowing what we´re doing it´s just a wonderful experience You remember forever!
That´s it for now, please share this with people who might be interested, I can always cut my vacation a week short and take on another group back to back with the first one.
Price is gonna be the normal for Intermediate then, though, the tour is the same beautiful one!
Let me know if You want in, I expect this one to fill up and the rule is first come, first serve!
Mahalo, I appreciate You!
Peace // Claes